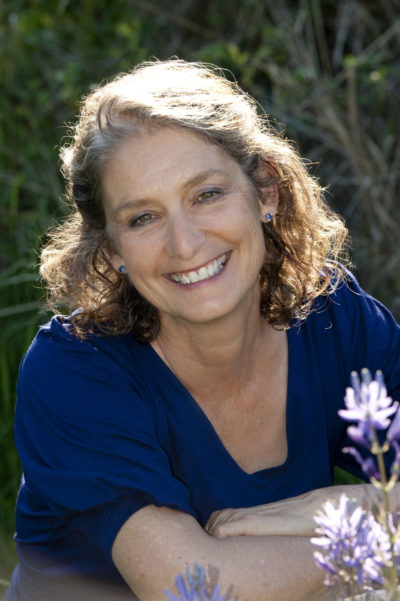 Ana Holub
Spiritual Counselor and Forgiveness Expert
Since childhood, I've been fascinated by inner evolution.
My life is an ongoing experiment in mapping the route to happiness. My mission is to share what I've learned, so more peace can spread to YOU and throughout the world.
I grew up in New Jersey in a middle class family. To the neighbors, we seemed like a perfect family. But on the inside where it counts, things weren't so rosy. My mother's mental health was worsening, especially after the death of her son just before I was born. Our family spiraled quietly into grief, confusion and madness. My mother died by suicide when I was 23 and 8.5 months pregnant. I was single at the time, almost penniless, and involved in a spiritual cult. It took me years to find my way past that devastating time. More of my story is in my book, Forgive and Be Free.
I got into breathwork, meditation, yoga and prayer, and studied conflict resolution, receiving a BA in Peace Studies and an MA in Dispute Resolution. I also married and had two wonderful children.
Along the way, I learned to forgive myself and others using a new approach taught to me by Colin Tipping, author of Radical Forgiveness. I also began studying a spiritual text called A Course in Miracles. The deep peace and joy I feel because of forgiveness gets more and more profound as the years roll by.
I absolutely love my work as a teacher of forgiveness medicine. I have a gift for putting the puzzle pieces of your experience into wholeness with honesty and compassion. From there, I show you how to release the past, see the beautiful arc of your life, and connect with your intuitive wisdom.
Note: I'm not a licensed psychotherapist. Forgiveness is deeply healing, but it is not traditional therapy.
My sessions bring you to a direct meeting with your inner Teacher, linking you to all of creation and the Creator that gives us Life.
Some highlights of my work:
2018 Champion of Forgiveness, honored by the Worldwide Forgiveness Alliance
20 years as a mediator and group facilitator
20 years as a counselor for individual and couples
8 years working inside San Quentin Prison, teaching violence prevention to inmates
6+ years working with at-risk teens, teaching restorative justice, peacemaking and poetry in juvenile hall.
Author, Forgive and Be Free, published by Llewellyn Worldwide
Teacher of 4 online courses with over 10,000 students around the globe
As an addiction recovery coach, I work with clients worldwide
Personal experience with psychedelic medicines for healing and awakening, with a deep affinity for psilocybin mushrooms. I offer pre and post session integration sessions and occasional trip-sitting.
I'm a singer/songwriter and poet and I have loads of fun expressing my creativity.
Bazillions of volunteer hours in my community.
And I'm just getting going!
Thanks for being on this journey of healing and loving-kindness with me. Let me know how I can support you on your road to peace and happiness. ~ Ana